Le mardi 11 juin 2013


GEOTECHNICAL EXHIBITION



From June 25th, 2013 to June 24th, 2018

Hidden face of major projects

A big documenting-exhibition organised in the news editorial office of the Museum of Arts and Crafts of CNAM, is dedicated for the first time to the geotechnics.
Proposed by the French Committee of Soils Mechanics and geotechnical engineering, this thematic exhibition of geotechnics is a first in France and abroad.
The documenting exhibition shows the French companies and engineering offices know-how in the geotechnical field by showing works chosen for their technical and human exploit.

The installation so concerns to support vocations for geotechnical jobs, by teaching demonstration of constructions techniques.
We can find for example, how was, in Paris, the Grand Palais's rescue, threatened with collapse ; why the Tower of Pisa inclines or how air plane takes off and lands on a silty soil (Airbus worksite in Hambourg).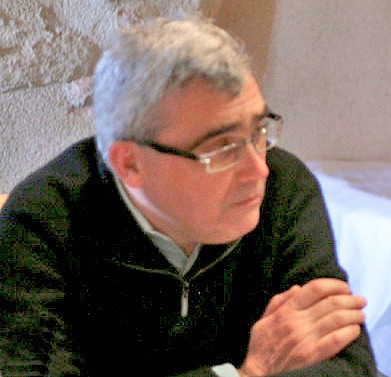 Alios Engineering is pleased of this initiative, because, it had developed few months ago, closer links with the CNAM, through Michel BRANGIER, one of its best engineers – and the most experienced – who insures regularly teaching hours in "Soils Mechanics, foundations and retaining walls" at the Aubenas's CNAM in Ardeche.







Michel BRANGIER, one of our eminent geotechnical engineers, professor at Aubenas's CNAM.



---
Le mercredi 15 mai 2013


NEW AGENCY OPENING



ALIOS Engineering has established itself in Lyon.

Continuing its development, ALIOS Engineering has opened its number 10 agency, in Oullins, very close to Lyon.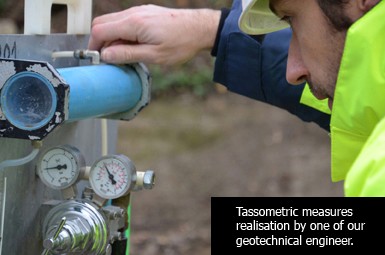 With this new opening agency on May, ALIOS Engineering consolidates its national network, which is much expanded already.


Enjoying now a good financial health (not really current on those days), ALIOS Engineering maintains its efforts to be closer to its customers because the customers closeness constitute for us a service, reactivity and time saving guarantee.
"We are already present in Valence, but we want to be closer to the Lyon area, convinced that the regional ordering party will find with us the serious and competences needed for the future infrastructure success, both the structure quality and delays and costs respect." Says Michel BRANGIER, geotechnical engineer, Valence and Lyon Agency Manager.
With more than 2 000 files annually made, ALIOS owns a strong experience, an important database and the knowledge of complex subjects.
We will provide that to our ordering party, public or private, from the Lyon area: administration, local authority, project owner, project contractor, private individual, developer, buildings and public works companies, architect, insurance, expert, industrials.
ALIOS Engineering: The responsible Engineering!
ALIOS ENGINEERING
LYON AGENCY
12 rue de Saules
69600 OULLINS
Phone number: + 33 4 82 53 78 38
E-Mail: lyon@alios.fr


---
Le lundi 8 octobre 2012


GEOTECHNIC RESCUES NATURAL DISASTERS



Recognition of the natural disaster state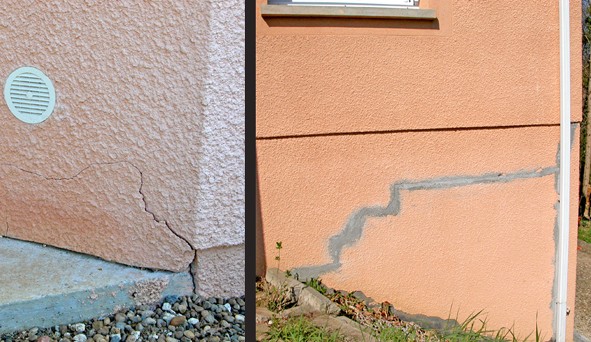 On August 2nd 2012, the government has published in the official journal the order of July 27th, 2012 listing town recognised as a state of natural disaster further to differential ground movements, due to the prolonged drought and ground rehydration happened in 2011.
This order that involves many towns *, "permits to improve the warranty rights of the insured against the natural disaster effects on the property subject of the insurance contract referred in the insurance code (…)
If the insured is covered by a contract referred to the insurance code, the noted natural disaster state can give the right to the guarantee aforementioned, under conditions laid down in the corresponding insurance contract" (article 2).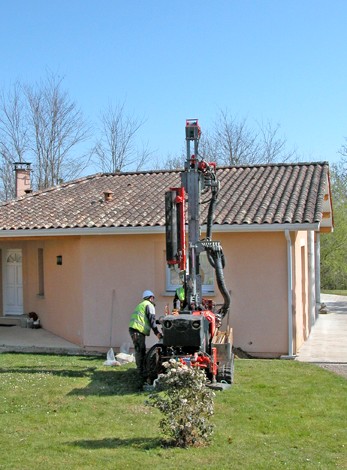 ALIOS Engineering and ALIOS Pyrenees have many experiences in this specific field: the geotechnical study of structures damaged by such disaster.
We will do our best to realize drillings and in situ sampling that we will permit us to make good diagnosis and recommendation.
Our engineers and technicians will know how to advise you to give you all the important information and so to be able to remove those cracks as fast as possible.
Do not hesitate to contact us!
On the picture, one of our driller team in intervention, as part of a damaged house (natural disaster). Realisation of pressuremeter drillings, with an auger and dynamic penetrometer tests
* Check the list of the concerned town at this address:
http://www.legifrance.gouv.fr/affichTexte.do?cidTexte=JORFTEXT000026194531




---