SOIL AND FOUNDATION STUDIES
The realization of soil studies has become completely crucial, even mandatory from case to case. For a long time considered as an unnecessary spending, it has been transformed into investments because it permits to identify the work stability conditions and to ensure their perpetuity.
Soil studies has become also mandatory as part of taking out a work injury insurance.
Alios Ingénierie offers a series of services for reliable soil studies.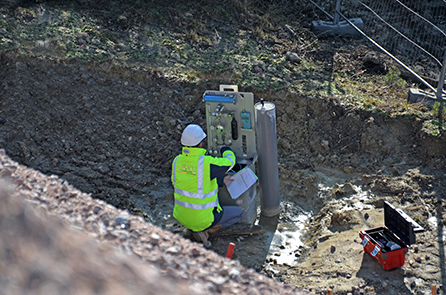 DRILLING AND SAMPLING.

• Destructives Drilling and auger
• Core drill holes
• Intact sample…

"IN SITU" TESTS

• Pressuremeter tests
• dynamic penetrometer
• static penetrometer, piezocone penetrometer
• shear and phicometer
• water test, permeability…



INSTRUMENTATION AND IN SITU MEASURES
•Supply and piezometer set up, inclinometer, settlement gauges
• deformation monitoring and measures
• traction test or loading test on nails or tie back ,micropiles…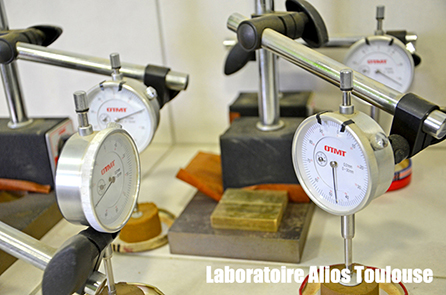 LABORATORY TESTS
• Soil identification
• physical characteristic- mechanical and compressibility characteristics
• geotechnical road tests: Proctor, CBR, binder treatment study
• permeability tests

CONTROL AND MEASURES

• Plate bearing test
• deflection measures -density measure in place– compaction, test section control
• roadway and concrete core drilling
• infiltration tests "in situ "